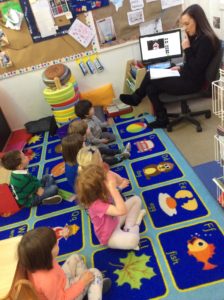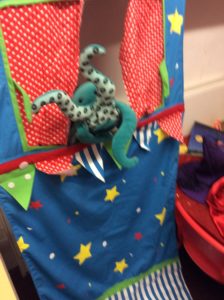 Our Christmas preparations are well underway! The children have been working hard making decorations to sell at our nursery fundraiser on the 7th and 8th of Dec. The nursery has been awash with glitter!
We have been learning songs from Fischy music at the end of each day. The children love this time of day! They have been quick to learn the words and actions and especially love the song fabby dabby dee.
This interest has led them to make their own music in our new performance theatre in the cloakroom. We have been very impressed by their puppet shows and their musical creativity. This is helping in learning the songs for our Christmas sing along. They are all looking forward to singing for you all very soon!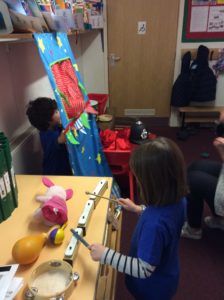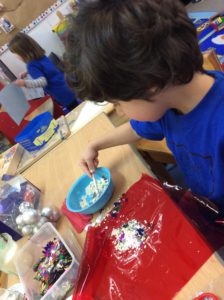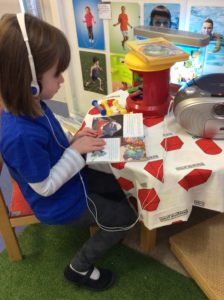 Our literacy area has a new listening center where the children can choose read along stories and music to listen to. It is nice for them to be able to choose their favourite stories and have a quiet time to themselves. We have even dug out some old casette tapes for them to listen to.