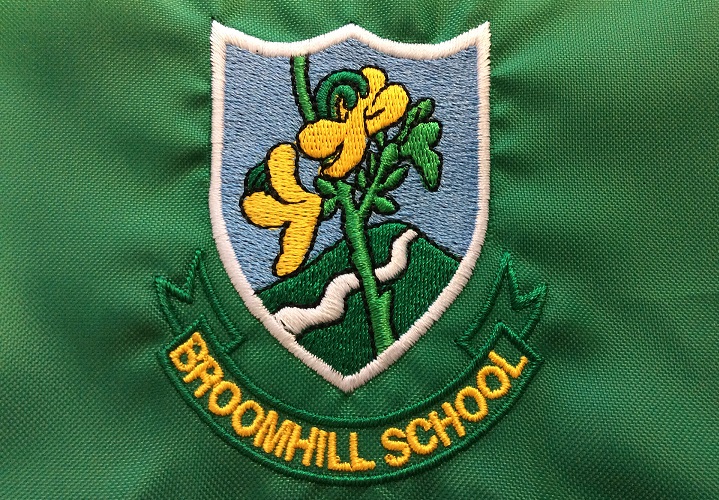 Broomhill School is committed to delivering excellent levels of communication to all parents and carers and in doing so we aim to embrace new technologies as well as supporting the school's ecological ethos in order to reduce our carbon footprint.
The following communication tools are used to communicate with parents and carers;
Weekly Newsletters
Weekly newsletters sent electronically to update you on school events.  You can also find these here.
Groupcall Text
Parents and carers will receive a text message for attendance queries, headbump notifications or in relation to urgent information or emergencies i.e. whole school closure. In some circumstances we may request that you reply to a Groupcall Text message.
Groupcall Xpressions
Groupcall Xpressions is the main parental communication tool used by Broomhill School. We strongly recommend that all parents and carers download the application to keep up to date with all school information. Xpressions is a downloadable mobile phone application available on both android and iOS and is used for almost all general information including events, reminders, trip permission link messages and lots more. All contacts with parental responsibility can set up an account. Groupcall Xpressions can also be activated on multiple devices to receive communication.
Parents and carers can also use the Xpressions application to send messages to report absence, request appointments or for other general communication with the school.
 On the main page of your app, click on your child's initials on the top bar. From the option menu that appears, click 'Send message to school'. There are three categories of message;
Absence Reporting
Meeting Request
General
 If a reply to an Xpression message is requested a reply button will appear for your convenience.
 Important messages can be flagged by parents to allow ease of access or to set as a task reminder.
Email
All letters including newsletters and invitations to meetings will be sent out via email. We ask that the school email address is saved as a contact to avoid communication being redirected to a junk mail inbox.
Twitter
Twitter is used to promote Broomhill School through sharing excellence, general school activities and promoting events.
Website
The Broomhill School website contains detailed information about the school for current and prospect pupils, parents and carers. Important information is broadcast through the school blog to ensure that all parents and carers are kept up to date with school activities, events or any other updates. Each class has a blog where class activities and learning experiences are shared with parents and carers.
Parents and carers can sign up to receive notifications of class blogs and important information as the website is updated. Please tick preferred notification choices and add your email address to the sign-up box located at the bottom of the home page on the school website.
Google Forms
We have recently trialled and launched the use of Google Forms to support easier access for parent and carer involvement. Google Forms allows the school to send out communication and permission forms for school trips and is easy and simple for parents to use. A link will be sent via an Xpression message or email which will enable the parent to click and complete the form and submit without the need to return paper slips to the school. We will also organise tickets for school events, conduct surveys and request parental feedback through this communication format.
Why are we asking for your information?
Aberdeen City Council collects the information about you in this form in order to process your data for parent/carer activities within an education setting. We will keep this information for a maximum of five years from the date it was initially collected. The Council may share this information within the Integrated Children and Families Service. The Council does not use an automated process for making decisions about you or the services you may receive from us.
Your Data, Your Rights
You've got legal rights about the way the Council handles and uses your data, which include the right to ask for a copy of it, inaccurate data to be update/amended, and to ask us to stop doing something with your data. You may withdraw your consent by contacting the school holding this data.
You may also contact the Council's Data Protection Officer by email DataProtectionOfficer@aberdeencity.gov.uk or in writing at: The Data Protection Officer, Legal and Democratic Services, Level 1 South, Marischal College Aberdeen, AB10 1AU.
More information about all of the rights you have is available on our website at: https://www.aberdeencity.gov.uk/your-data.
You also have the right to make a complaint to the Information Commissioner's Office, (www.ico.org.uk). They are the body responsible for making sure organisations like the Council handle your data lawfully.
Legal Basis for Processing
Whenever Aberdeen City Council processes your data we need to tell you what our legal basis in Data Protection law for doing so. The Council understands our legal basis for processing your data to provide you with these services relating to your role as Article 6(1)(a) of the General Data Protection Regulation, because you have consented by providing information. You can withdraw this at any time, as explained above.
Further support
Any parent who does not have the facility to receive communication via Groupcall Xpression or email should contact the school office. Paper copies of communication will be available to collect from the school office at your earliest convenience.
How to set up Groupcall Xpressions
When you are ready to set up your Xpressions login make sure that the mobile phone number that you have recorded at the school is switched on.
Download the Xpressions app: http://parents.groupcall.com/setup/account-registration/ 
When you have installed the app, open it and enter your email address then click 'NEXT'
All personal details will be taken from the school records, so the information you provide needs to match what they have on file. If you are unable to enter details successfully you will need to speak to your school office. If you are sure you have entered information correctly but you still see an error message, it is likely that the school records are incorrect so please contact your school.
Enter your mobile number and click 'NEXT'
When you have entered details correctly you will receive a text message to your mobile phone containing a 6 digit code.
Enter the code on the screen and press 'LOGIN'
If you do not receive a code, use the 'Resend Code' function. However there can be delays due to mobile phone providers and other factors outside of the control of The Xpressions app and the school so please wait for at least 5 minutes and ensure you are in an area with mobile phone coverage.
For further information see http://parents.groupcall.com/faqs/
Pupil Progress Reports
During the year parents will receive a written report and will have the opportunity to discuss their child's work and progress at interviews twice a year.  If the school identifies any concern parents will be contacted by the class teacher, head of department or head teacher.
Concerns
It is important that parents do not visit classrooms to engage the class teacher in discussion—the teacher's first responsibility is to the children in their care. We also ask that teachers are not approached in the morning when collecting lines. Should the need arise, an appointment to meet with your child's teacher can be arranged at a mutually convenient time through the school office, email or Xpressions a note sent via the pupil.
An appointment can also be made through the school office, email or Xpressions to speak to the Head or Depute Teachers. It would be helpful if parents indicated the nature of the enquiry at the time of making the appointment.  
Social Media
Aberdeen City Council's Guide to Education and Children's Services it states;
"the inappropriate use of social media by either pupil or parent making derogatory comments in relation to a pupil, staff member or school is likely to lead to exclusion."
Aberdeen City Council takes very seriously any issues of inappropriate use of Social Media in relation to its schools, pupils and staff members.
Please continue to support us and work together with us on ensuring appropriate use of Social Media.