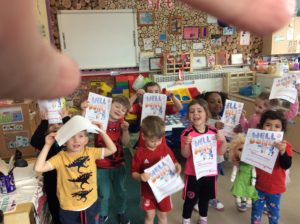 We have completed all our challenges for Sports Relief.:-)
 We skipped , we run, we walked between cones in different ways, we jumped on stepping stones avoiding the lava, we balanced and stood on one foot for as long as we could. We played hide and seek with the Go Jetters and enjoyed copy the move/dance game too. We all had a great week.
Well done everybody.