P7 Rm 22 Term 2 Highlights
Our topic this term has been 'Me and My Plate.' We have been learning about healthy eating advice, food hygiene, dietary and cultural food requirements and the journey of food from source to plate. We designed our own healthy meal based on the Eatwell Plate. We also created our own restaurant menus being careful to label vegan and gluten free options as well as foods which contain nuts. We also played 'top trumps' using the nutritional information on food packaging brought from home.
In literacy, we made some Irish 'fifteens' and then wrote a detailed recipe. According to the P7s, they were delicious!
In maths we have been learning all things money: budgeting, calculating profit and loss, understanding debit and credit cards and calculating discounts.
We took part in a workshop led by Aberdeen University where we investigated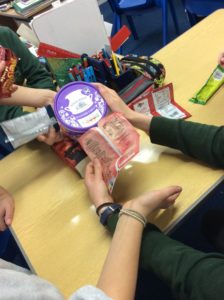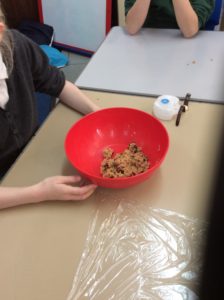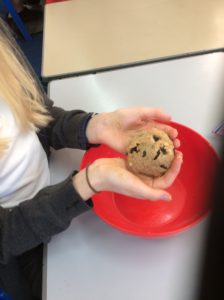 stereotypes and how to challenge them.
We went to visit Harlaw Academy and took part in a health and well-being transition morning.
Well done to everyone for their class talks on famous people who have overcome adversity. We had a good range from Jim Carey to Stephen Hawking to Rosa Parks. A very high standard!