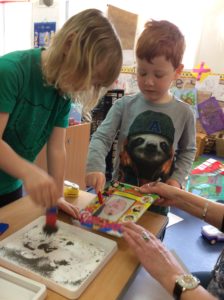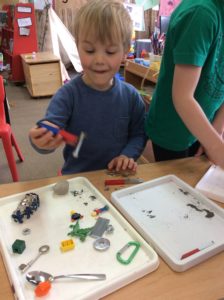 This week we have been exploring magnets. The children investigated them using various objects and discussed forces. Some of them noticed that the magnets only joined together by sticking the opposite colours together. When turned the opposite way Freddie said "It feels like there's a bubble"  The interest was sparked from some children playing with the fishing game and the magnetic polydron.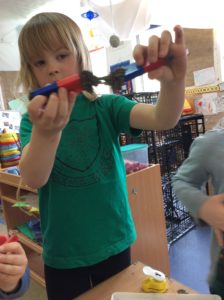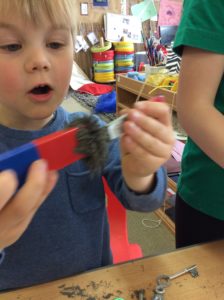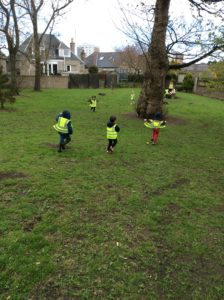 Our trip to the woodies went really well at the end of last week. We explored the woods and had great fun using the parachute to play games. We will be planning our next trip for next Wednesday. If you are available to help please let us know. Your support is greatly appreciated.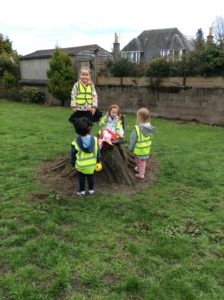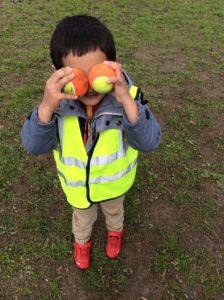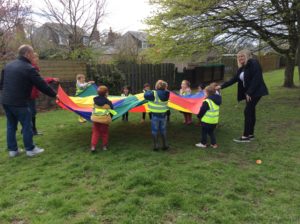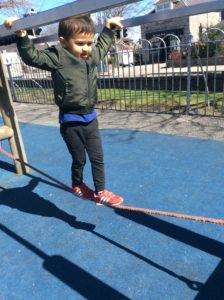 We have been working on exploring gross motor skills on the gym trail this week. They are great at balancing on the beams, ropes and the stepping stones. We can see them all growing in confidence in their abilities and are asking for less help which is great to see.