This week the children have been working on their gross motor skills and hand eye coordination through playing basketball. They did so well and worked well taking turns with each other.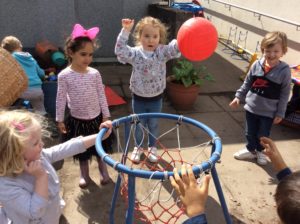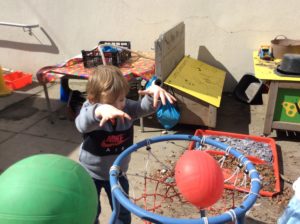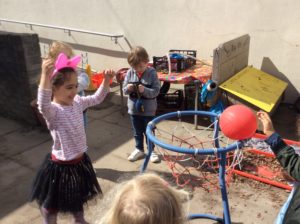 As part of investigating science we looked at ice and talked about it in detail. The children discussed its texture, what it was made of and how water becomes frozen. They all enjoyed holding it and feeling how cold it was. There were lots of comments on the ice melting in their hands.
We will be going out on the wheeled toys next Thursday please remember to bring helmets. We are trying to reschedule yesterday's trip to the woodies. We have put this on the board for tomorrow so if your available can you please let us know of your availability. Failing that we will choose another day next week. Thanks.