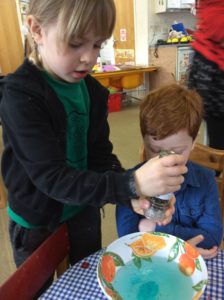 Following on from our visit to Satrosphere last week some of the children have been keen to carry out some of their own experiments. We researched online and found some we could do using household items. They tried mixing food colouring with milk and soap. This turned the mixture into a lovely rainbow effect. There was lots of good discussion and vocabulary used throughout. We plan to continue looking at other experiments after the holiday's.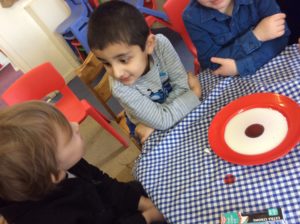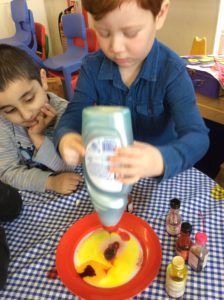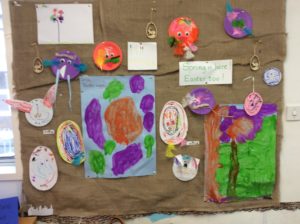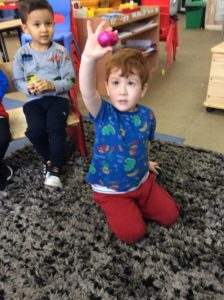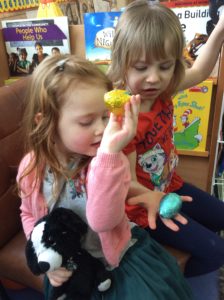 We have been busy making lovely Easter crafts for our wall display. We also baked cakes and had an Easter egg hunt. They were very excited to hear the Easter bunny had been to leave them a nice treat. It was nice to meet some of our new nursery friends this week who will be joining us after the holidays. We look forward to getting to know them.
Have a wonderful Easter break.
The nursery team.