Arts across learning visit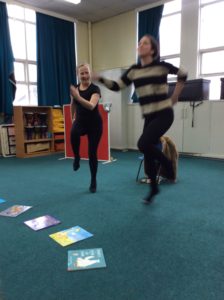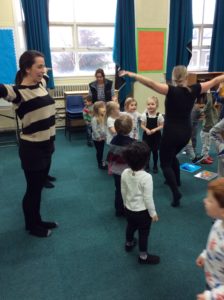 We had a visit from some actors from the arts across learning festival this week for a "wee tales" session. This went really well and they had a great response from the children and parents. We were very lucky to be the first to see this show along with nursery 2. They read and acted out some stories using props and costumes. There were lots of engagement throughout and the children were engrossed listening to stories like "There's A Bear On My Chair" "Too Tall To Twist" and "Animal Bop Won't Stop"  This was a great way to bring the stories to life, we hope to do this again sometime as it was great fun.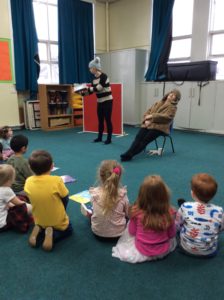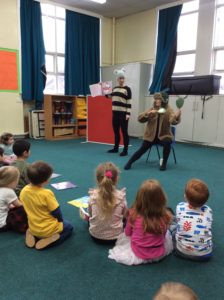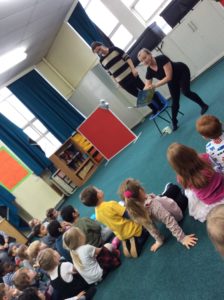 Have a great weekend everyone. Hope this lovely weather is here to stay.