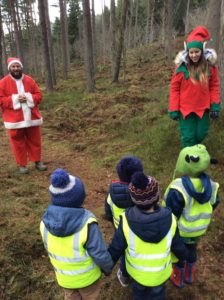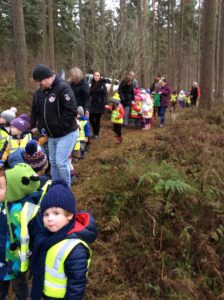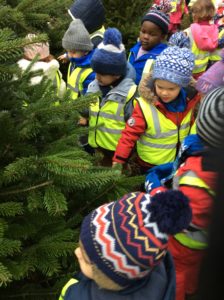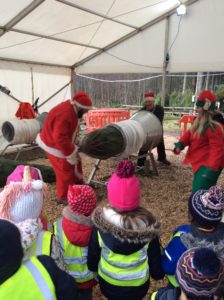 It has been a fun packed week. Our trip to the Tyrebagger woods to collect Christmas trees was brilliant. The children were excited to meet Santa and his elves who took them along a forest trail to find the perfect Christmas tree for nursery. They watched 'Mr Chopperupper' cut down the trees and then 'Mr Wrapperupper' wrapped them up for us to take back to nursery on the bus.
We have started decorating the tree and nursery today. We are all getting into the Christmas spirit after our trip. It is feeling very festive!
Thank you to everyone who came to help out and also to the parents and grandparents who helped out at our stay and play day. We made some lovely items to sell at our fundraiser which is on today and tomorrow. We have a range of items for sale from handmade crafts to new and nearly new items of clothing, toys and books. All money we make will go back to nursery funds so any help would be greatly appreciated. Thank you have a lovely weekend.