Halloween is here! Our nursery has been transformed into a spooky place where witches, spiders and vampires come to visit. We were busy casting spells with Mr Kelly, counting spidesr legs and mice for our potions.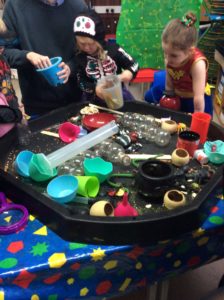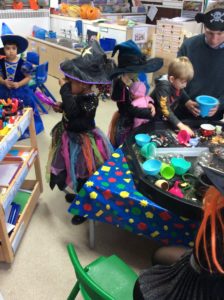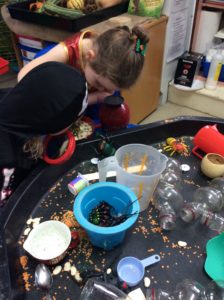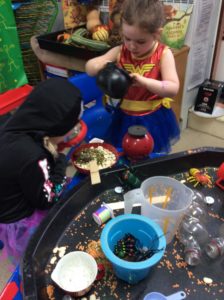 The children were happy to dress up and have a Halloween party at nursery. We joined Nursery 1 for some Halloween games and dance and had some yummy party food.
Happy Halloween !!!!