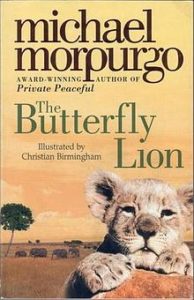 Welcome back to Broomhill. I am delighted to be teaching your children this year and I look forward to an exciting academic session. This term our topic is Africa, which will be accompanied by our class text, 'The Butterfly Lion' by Michael Morpurgo. We will have a particular focus on Rwanda following my special trip this summer with other teachers from across Scotland.
Reading
Reading this term will be focused around our class novel, 'The Butterfly Lion' and as such the children will not be taking a group reader home. We will be undertaking a range of assessments to ensure appropriate support and challenge is provided throughout our reading programme. In class we will be learning about the reading comprehension strategies. Reading books will be issued out in term 2.
Homework
Homework will be handed out on a Monday and should be returned on a Friday. Each week the children will receive spelling words linked to the phoneme they are learning in class. The children should choose a different strategy each week to help them learn their spelling words, please see the grid in the homework jotter.
P.E
P.E will be on a Wednesday and Friday. Please ensure your child has a full kit on these days.
Library
We will be using the lovely new library on a Friday. The children will have an opportunity to take a book home during our library slot and can return the following week in order to get a new one.
Lunches
School dinner tickets can be purchased on a Monday morning before school in the infant hall. If children forget to buy tickets they will be given an opportunity to buy them during break time.
Water bottles
Although there are water fountains throughout the school it would be beneficial for your child to bring a water bottle.
If you have any questions please don't hesitate to speak to me at the end of the day.
I look forward to a happy and successful year at Broomhill.
Mr Barry Donaldson
P5 (Room 16)